Waypoint Financial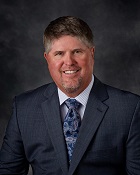 Jeff Cornelius
Jeff Cornelius is an independent financial advisor who takes pride in serving his community by creating an exceptional client experience.  He understands that trust is earned, not bought, providing his client community with unparalleled availability and personalized care.  With a firm belief in a passive, academic investment philosophy, Jeff focuses on clients' unique circumstances and places their interests above all else.
     We don't just serve the community; we're a part of it.
          Professional Services  
Individual Equities
Variable Life
Variable Annuities
Small Business Retirement And Benefit Plans
Life Insurance
Investment Advisory Services *
Retirement Planning Services
Financial Planning *
Estate Planning
401(K) Accounts
 Securities America and its representatives do not offer tax or estate planning advice, these services are offered in conjunction with qualified professionals.
 * These services offered through Securities America Advisors Inc.
Settling an estate can be a difficult and time-consuming job as there are some specific duties that often fall on an executor.

Helping a grandchild obtain a college degree could be life-changing for the student. Still, it's important to consider how a gift could affect student aid and taxes.

The new tax law includes several provisions that could benefit business owners, such as the pass-through deduction and write-offs for capital investments.

Some indicators that it might be time to hire additional employees, and how to weigh the potential benefits in light of the costs.
Use this calculator to estimate the cost of your child's education, based on the variables you input.

Use this calculator to estimate the federal estate taxes that could be due on your estate after you die.

Is your personal inflation rate higher or lower than the CPI?

Use this calculator to estimate how much income and savings you may need in retirement.