Waypoint Financial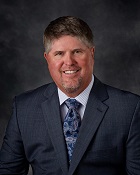 Jeff Cornelius
Jeff Cornelius is an independent financial advisor who takes pride in serving his community by creating an exceptional client experience.  He understands that trust is earned, not bought, providing his client community with unparalleled availability and personalized care.  With a firm belief in a passive, academic investment philosophy, Jeff focuses on clients' unique circumstances and places their interests above all else.
     We don't just serve the community; we're a part of it.
          Professional Services  
Individual Equities
Variable Life
Variable Annuities
Small Business Retirement And Benefit Plans
Life Insurance
Investment Advisory Services *
Retirement Planning Services
Financial Planning *
Estate Planning
401(K) Accounts
 Securities America and its representatives do not offer tax or estate planning advice, these services are offered in conjunction with qualified professionals.
 * These services offered through Securities America Advisors Inc.
Balancing stocks and bonds can be a central part of building an investment portfolio. Find out how balanced funds follow a similar strategy.

Covered by Medicare? Discover how observation status can impact your out-of-pocket costs and eligibility for post-hospital skilled nursing facility coverage.

Can a Roth IRA double as a college savings tool? Find out how a Roth IRA compares with state-based 529 college savings plans.

Many U.S. states offer a way to avoid probate when leaving the family home to your heirs. Learn more about transfer-on-death deeds.