Waypoint Financial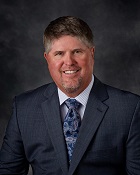 Jeff Cornelius
Jeff Cornelius is an independent financial advisor who takes pride in serving his community by creating an exceptional client experience.  He understands that trust is earned, not bought, providing his client community with unparalleled availability and personalized care.  With a firm belief in a passive, academic investment philosophy, Jeff focuses on clients' unique circumstances and places their interests above all else.
     We don't just serve the community; we're a part of it.
          Professional Services  
Individual Equities
Variable Life
Variable Annuities
Small Business Retirement And Benefit Plans
Life Insurance
Investment Advisory Services *
Retirement Planning Services
Financial Planning *
Estate Planning
401(K) Accounts
 Securities America and its representatives do not offer tax or estate planning advice, these services are offered in conjunction with qualified professionals.
 * These services offered through Securities America Advisors Inc.
Many U.S. states offer a way to avoid probate when leaving the family home to your heirs. Learn more about transfer-on-death deeds.

In addition to setting aside pre-tax income to pay current and future medical expenses, an HSA could play an important role in your long-term retirement strategy.

As policyholders age, life insurance could help supplement retirement income, support a surviving spouse, and/or leave a legacy.

As web-based retail sales continue to grow, these tips may help ensure a safer online shopping experience.
How much Disability Income Insurance do you need?

Use this calculator to estimate the federal estate taxes that could be due on your estate after you die.

Will you be able to afford nursing home care?

A balance sheet summarizes your assets and liabilities and reveals your net worth.